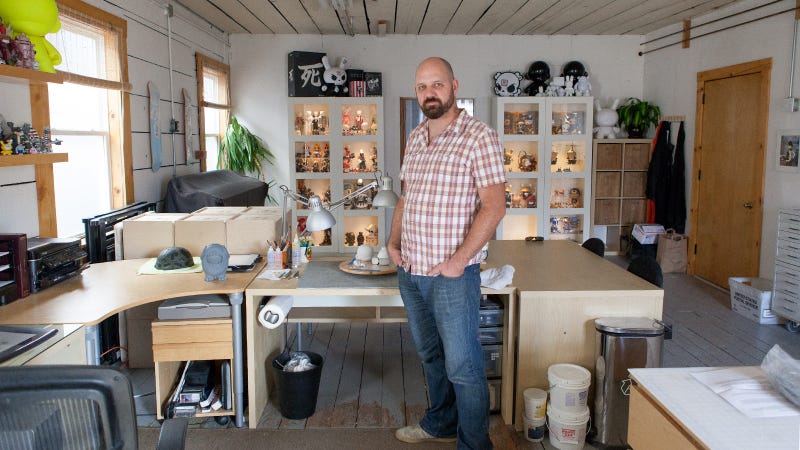 "We planned on doing a play on my own iconic Skullhead character for Ken's logo and car wrap. Tying in his name just made sense. It was originally going to be plastered down the side of his STi but about 90% of the way through the project it was brought to my attention that No Fear energy drink had a giant skull on the side of their X-Games car which meant my wrap design got scrapped. We still managed to keep the logo, thankfully."

And then Block changed teams. So the final wrap?
Ended up on a (gasp) Ford.

Block had this to say about working with Huck:

"The skull logo that Huck designed for me has been amazing. Between using it on my cars and incorporating it into my gear with DC, the overall reception has been extremely positive. Fans love it, I love it and my other sponsors like it as well, because it's now so readily identified as my mark thanks to how much I've used it these past few years. They know that if they incorporate it into things they're doing that relate to me, fans will instantly recognize it."

So next time you take a look at a piece of art, a car, a toy, a logo... Always remember that there are hundreds of man hours that went into making it look awesome and there is always a creative person (and most likely a creative team) behind it, from idea creation to the refinement and all the way to the final execution. Huck may not drive like Ken but he's getting there. No worries. His design work, creativity, and personality are off the charts.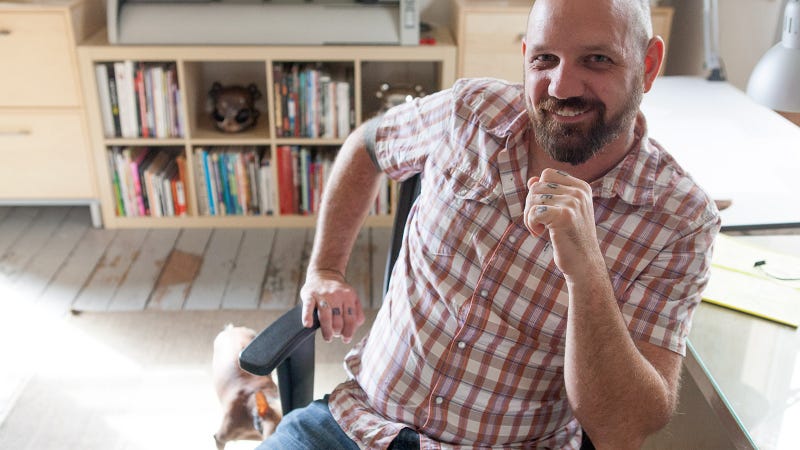 Here's a video of Huck driving his STI to the fastest in class:
Here's a video of Huck driving Thunderhill shortly after I met him in 104 degree weather. Diehard indeed.